As a kid growing up in the seventies, if I wasn't in school, I was outside. I lived in a neighborhood where you could always find other kids who were up for a game of tag, kickball, dodge ball, baseball or football. And, on the rare occasion when a group couldn't be amassed, there was always bike riding, jump rope, hopscotch, tree climbing and roller skating.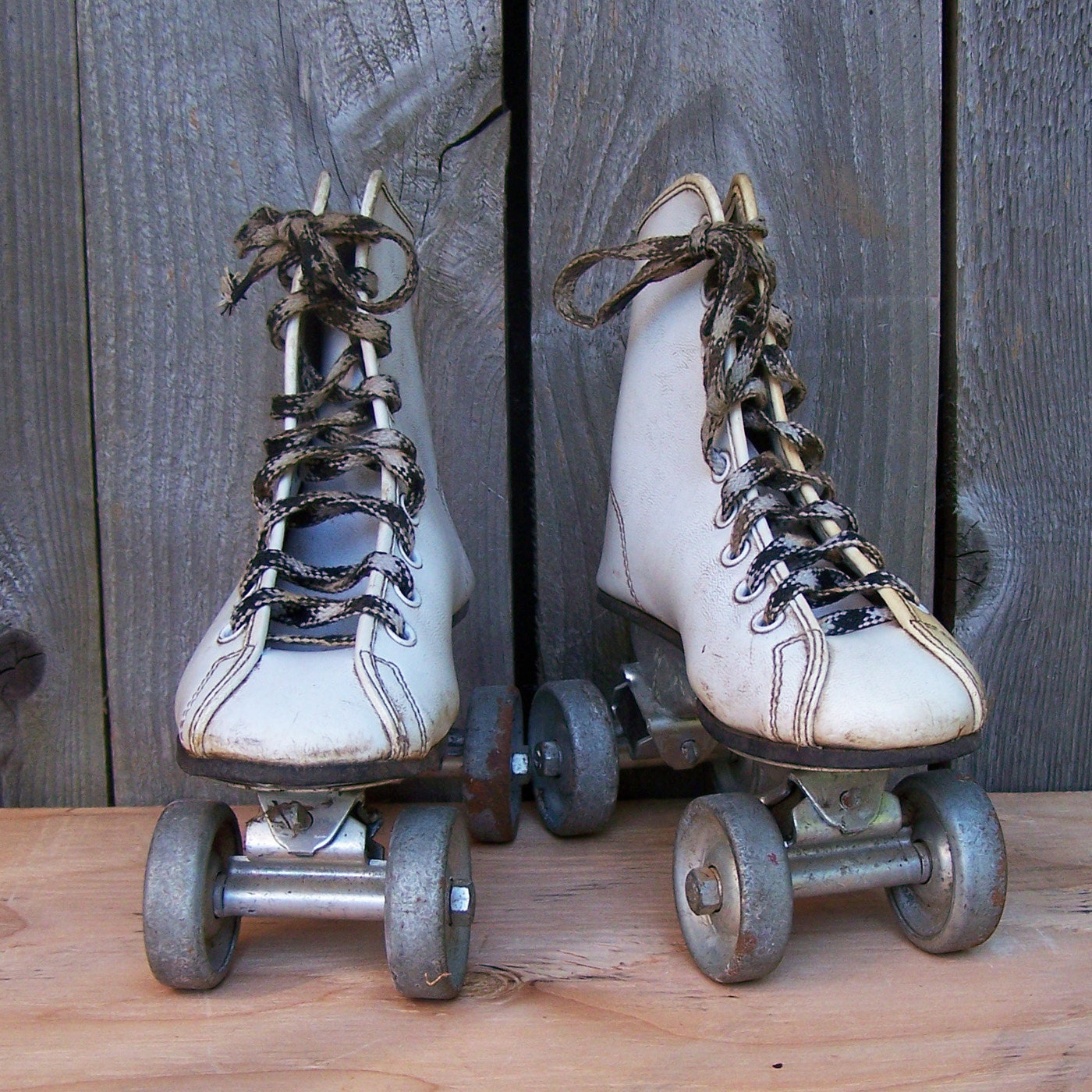 I loved to roller skate. My first pair of skates had metal wheels. I'd lace them up and glide up and down my street for hours. One of my earliest memories is of challenging a boy on a Big Wheel to race and I was winning; that is, until I tripped on a rock and skidded down the road on my face, a stunt that would have me starting first grade with a scab running from my temple to my upper lip. But even that didn't diminish my affinity for roller skating.
By the time I was eleven, I had a new pair of skates with red wheels and big pom-poms with bells that I would proudly don every weekend at the local roller skating rink, which was ten minutes from my house. My parents would drop me off for the three hour matinee session and pick me up afterward—a common occurrence in the seventies, but something I find hard to imagine doing with my own young daughters today. I even had a birthday party at the roller skating rink.
But, as high school approached, my friends and I had moved on to ice skating and, before long, both pairs of skates were collecting dust in my closet.
Roller skating, which is both a form of recreation and a sport, as well as a mode of transportation, has been around for nearly 200 years, but was most popular in America in the 1970s and the 1990s. It's resurgence in the nineties is credited to the introduction of inline skates, which became known as "roller blading," and I was just one of many college students who zipped around campus on a pair of Rollerblades.
By the time my children were born, skating had again become a distant memory. Until, one day, on our way to Pennsylvania, we drove by the Sportsman's Hall Roller Skating Rink in Upperco, Md.—the very place where my parents had met more than forty-five years ago, and where my own children would soon learn to skate and have their own birthday parties.
Recognized by the President's Council on Physical Fitness and recommended by the American Heart Association as an aerobic fitness sport, roller skating, which is relatively safe and easy to learn, develops motor skills and uses all the body's muscles, and, surprisingly, burns as many calories as running, is one of the best fitness activities for children.
So, instead of sitting on the couch, watching television and playing video games during the cold and blustery days of winter, roll on over to Sportsman's Hall where the whole family is guaranteed to have hours of fun while getting fit.